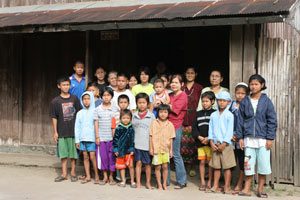 A DAY IN AN ORPHANAGE
On my birthday, we decided to celebrate it in different way. We went to Mother Teresa Ashram.
First I and my younger sister played with the children. I distributed them games and materials like bat, ball, chocolates,etc. We decorated the hall with balloons and flowers. Then we celebrated the birthday. The mother and other sisters gave me blessings. The children presented me flowers to show their feelings for me.
Then, we had our lunch with them. We enjoyed their the whole day. It is our duty to help them. After coming back to home, I felt very sad fate of these orphans.