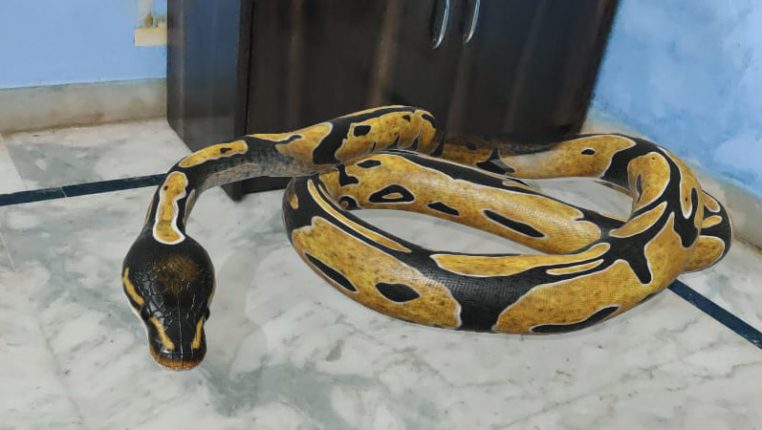 AR in Google Search "View in 3D"
Google updates have launched a new feature for 3D image and augmented reality (AR) which seems to mesmerize people and especially kids. This feature enables you to see animals, the planet, etc. in the three-dimension figures in your own space. This is also helping students to study human anatomy and planetary models provided by NASA from home.
AUGMENTED REALITY (AR)
AR is an interactive experience of a real-world environment where the objects that reside in the real world through computer-generated perceptual information. AR can be defined as a system that fulfills three basic features: a combination of real and virtual worlds, real-time interaction, and accurate 3D registration of virtual and real objects.
HOW TO VIEW 3D OBJECTS IN YOUR SPACE
Using the 3D feature is an easy task.
Click on any either Google or Chrome.
Click on search engine and type whichever thing or animal you want to see in 3D for e.g. "snake".
Click on 'View in 3D' (It might ask you permission for access to the camera, if so then you will have to accept it).

A 3D figure of the snake will appear on your screen.
If you want the object to be seen in your place, click on 'View in your space' (but this option appears when your phone or tablet has the support of ARcore).
Indications occur showing you to rotate your phone towards a spacious place where the object can be seen.
Now your animal or object will be seen on your screen with the background of your space!!
ANIMALS AVAILABLE TO VIEW IN 3D
Here is the list of some of the animals which you can try to view in 3D, you can discover many more animals, planets and human anatomy to explore using AR.
Lion
Tiger
Cheetah
Shark
Hedgehog
Duck
Emperor penguin
Wolf
Angler fish
Goat
Rottweiler
Snake
Eagle
Brown bear
Alligator
Horse
Shetland pony
Macaw
Pug
Turtle
Cat
Octopus
Dog
PROBLEMS FACED IN 3D VIEW
If view in3D isn't responding or Google View in 3D not working for you, check the following to fix AR objects:
Device is not ARcore
The device is not ARcore which is necessary to see objects in your space. If it is supported and still there is same problem, you need to go to play store listing and check if ARcore is updated for 3D view or not.
There's a list of AR supported Android and iOS devices here
The google app does not have access to the camera
For this follow these steps:

Open the 'Settings' app on your smartphone
Click on 'Apps & Notifications'
Open the 'Google' app
Click on 'Permissions'
Switch on all the permissions you wish to give the App to effectively use 'Google View in 3D feature'

Inappropriate location or space
Move your camera facing down in open space so that the website can locate and show the animal efficiently.
The server of the link of 'Google View in 3D' is down
To solve this problem the user will have to wait for google to solve the problem. You can also try restarting your device or reboot it to check whether the problem is in the device or on the website.