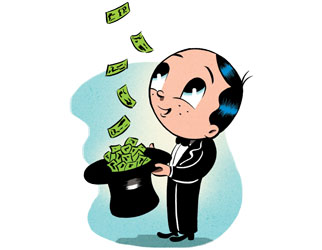 IF I WERE A MILLIONAIRE
To be a Millionaire can be anybody's dream. It is said that,it is difficult to earn first million,the millions pour in. I wish I were a Millionaire.
Money I would use in- If by the grace of god, I got millions of rupees, I would spend them on neglected claases. I would open an orphanage as to give shelter to down trodden & neglected children. I would provide them good education and make them the best of the citizens. I know they are the strength of the nation.
I would spend a part of money for my personal uses. I would safely invest amount in banks, or in child insurance plans, to make my future safe. I would get regular income so that I may continue my studies in good school and colleges.
After completing my education, I would like to visit some foreign countries also. In this way I would spend my money.