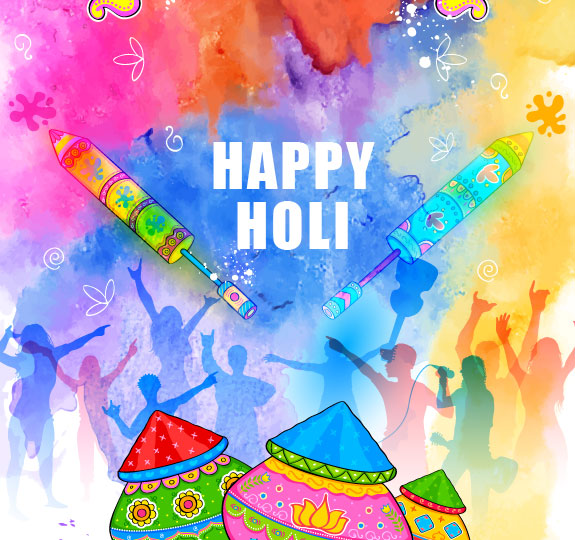 AN INDIAN FESTIVAL HOLI
India is the land of fairs and festivals. The Hindus, Muslims, and the Christians have their own festivals. Holi is an important festivals of Hindus. It's the festival of joy and happiness. It is celebrated every in the month of March when the spring season pervades everywhere.
The legend behind it- The festival of Holi is celebrated in the memory of devotee Prahlad. His father,  Hiranyakashyap, tortured him much but he did not give up his faith in god. Hiranyakashyap asked his sister, Holika, who when sit in fire she doesn't burn to sit in burning fire with Prahlad. Holika was burnt to ashes but Prahlad was remained safe.
How it is celebrated- On the day of holi aheep of sticks is burnt. Women and men sing folk songs. They sprinkle colors and water on one another. They also use colored powder. Children smear colors on faces of one another even the oldest people pass mischievous remarks on one another. It removes social inequality. It creates the feelings of friendliness and mutual relationship among the people.